Careers
A remote team that works closely together.
Join us in building a better web.
Make things happen
You will be part of a flat, fully distributed organization, with an uncanny entrepreneurial spirit and relentless motivation to move the needle where it counts.We help each other, uplift each other, and rely on each other's feedback and expertise to inform our choices and help us make the web, better.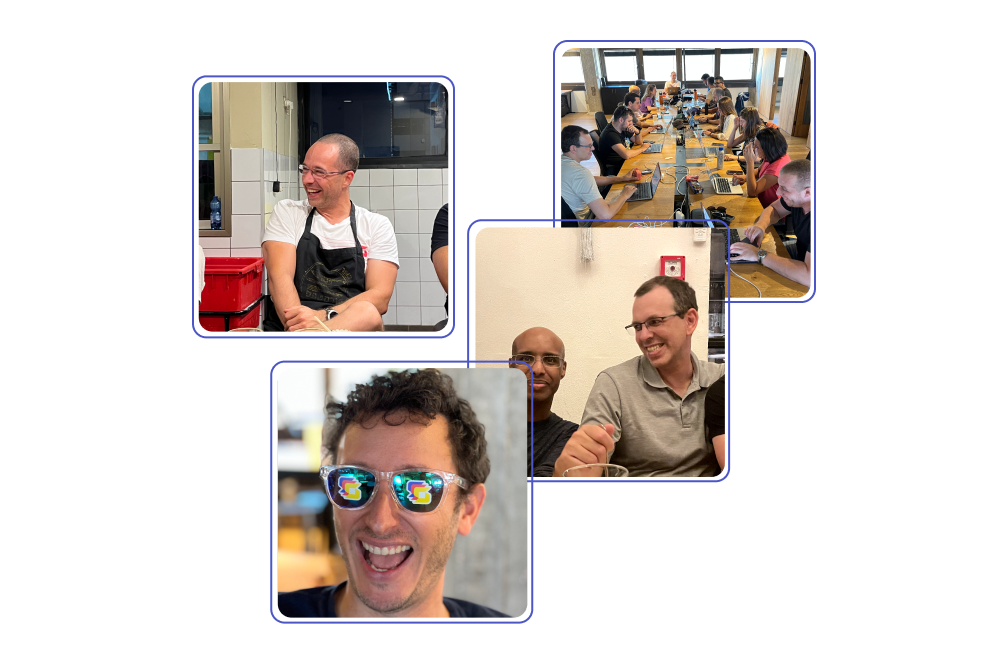 A few of the perks
100% Remote
We are a fully distributed, global team with flexible hours and a healthy work/life balance.
Insurance
A variety of options are available for employees and families, including health, dental, vision, life, disability, legal, accident, and more, depending on your location.
Retirement
We offer global benefit plans so you can contribute to retirement or pension plans and save for your future.
Unlimited PTO
We value taking breaks and vacations as part of a healthy and happy work and personal life.
Team Travel
Annual or semi-annual off-sites offer the opportunity to have social and face time with our team and visit amazing global locations.
Team Events
Regular social gathering are scheduled for a variety of interests - creative, competitive, hands-on, educational, and professional growth.
From the team
"Stackbit is the best place I've ever worked. By far. The leadership is bar none. The work ethic is topic notch. And the people are great. There's no better work environment anywhere."